debug module
from sqlkit import debug as dbg

purpose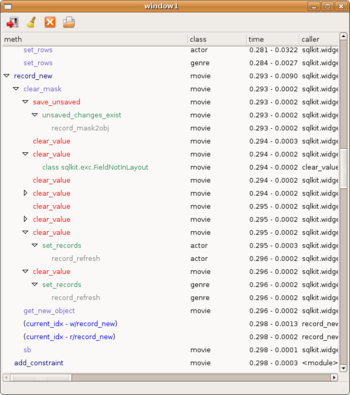 This module provides easy way to debug with print commands. This is not in general my preferred way of debugging (pdb within ipython being my preferred solution). Nevertheless I found myself in need of these functions.
Printing of messages can be easily switched on or off.
Printing can diverted to a gtk widget.
Methods of Classes can be tracked in the way reported in the image, where blue rows correspond to dbg.write commands and all the rest is tracking of methods calls.
use